Storm Boy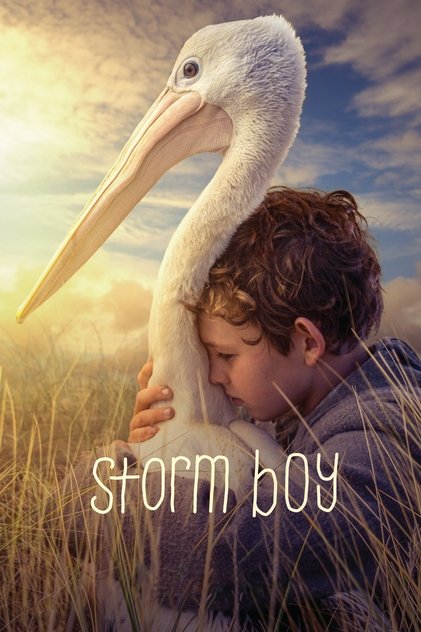 Storm Boy

Movie

INFO
Release Date:
2019-01-17


Rating: 8


Written by

Justin Monjo, Colin Thiele

Translations

English, Polski, Nederlands

Starring

Geoffrey Rush, Jai Courtney, Erik Thomson, Morgana Davies, Finn Little, Simone Annan, Trevor Jamieson, David John Clark, Thibul Nettle, Chantal Contouri, Emma Bampton, Michelle Nightingale, Paul Blackwell, Tim Whibley, Martha Lott, Luca Asta Sardelis, Georgina Giessauf, Brendan Rock, James Smith, Nick Launchbury, Emma Bargery, Rory Walker, Miraede Bhatia-Williams, Lucy Cowan, Edward Boehm, Alirio Zavarce, Bradley Trent Williams, Caroline Mignone

Production company

Best FX Adelaide, Ambience Entertainment

Storm Boy(2019) Full Movie : Australians have spent well over half a century watching a boy develop a relationship with a pelican. Colin Thiele's original children's book has been adapted for the stage and screen several times since its debut in the 1960s, each reinterpreting the story for a new generation. For debut director Shawn Seet, updating a classic comes burdened with external expectations.

Theile's relatively simple tale about a lonely boy and his pelican is significantly expanded by Justin Monjo's script, turning it into something…odd. The primary addition is the overarching linking segment in which an ageing Mike Kingley (Geoffrey Rush) is guilted by his young granddaughter Madeline (Morgana Davies) into taking action against her father's highly protested mining dealings.

When Monjo and Seet stick to the original narrative, the film is at its strongest. Framed as a morality tale the adult Mike tells Madeline, we see how the young 'Storm Boy' (Finn Little) grew up in a remote location raising three orphaned pelicans alongside his father (Jai Courtney) and Fingerbone Bill (Trevor Jamieson), an Aboriginal man with his own reasons for being in isolation. The core story remains unchanged, including the fateful dealings with the hunters on the shore.

Yet the new additions create something of a quandary: who is the audience here? A heavy-handed environmental message of the adult Mike coming to terms with his legacy clashes with the central story at best, and undercuts it completely at other times. Don't you feel so much better about Storm Boy's final touching scenes with the pelican once you are safe in the knowledge he grows up to be an embittered millionaire alcoholic? (The boy, not the pelican).

Cinematographer Bruce Young, fresh off the Netflix debut of Tidelands, breaks out of the small screen with some impressive photography of the South Australian coastline and its surrounds. His visuals are perhaps only hampered by some occasionally dodgy bits of CG pelicans and storms.

Finn Little (also of Tidelands fame) is a solid find and holds his own against Courtney and Jamieson. The awkward relationship between Rush and his on-screen granddaughter Davies doesn't give either of them much to do except mope and pout respectively. The character of Fingerbone is only marginally more rounded than his 1976 counterpart.

If this had been just another straight remake of Thiele, Henri Safran's 1976 film would render the whole thing null and void. Indeed, you could excise the entirety of the Rush segments – which is probably a good idea at the moment – and not suffer for it. Yet it's a story worth telling because it does have a lot to say about the way humans treat our natural world, and serves as an antithesis to the pro-mining Red Dog: True Blue. It's just a shame that the core of the story is lost in these larger pursuits.