Long Shot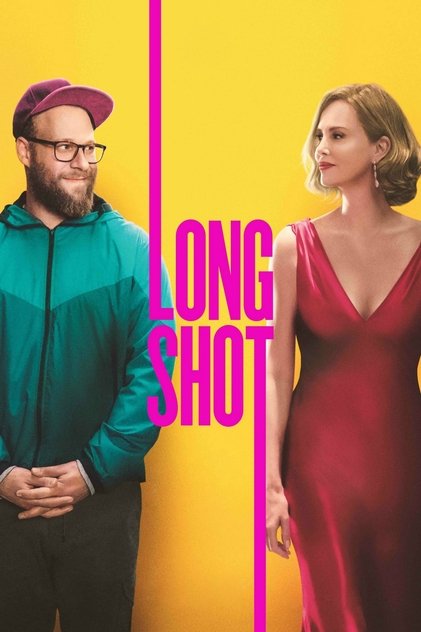 Long Shot

Movie

INFO
Release Date:
2019-05-02


Rating: 6.8


Translations

English, български език, Dansk, Français, Український, Nederlands, Pусский, svenska, Français, Deutsch, 한국어/조선말, עִבְרִית, Polski, Español, ελληνικά, Bahasa indonesia, Português, Srpski, Português, 普通话

Starring

Seth Rogen, Charlize Theron, O'Shea Jackson Jr., June Diane Raphael, Ravi Patel, Bob Odenkirk, Andy Serkis, Randall Park, Tristan D. Lalla, Alexander Skarsgård, Gabrielle Graham, Boyz II Men, Lisa Kudrow, Lil Yachty, Kurt Braunohler, Paul Scheer, Claudia O'Doherty

Production company

Good Universe, Point Grey Pictures, Denver and Delilah Productions, Summit Entertainment

Fred, an unemployed journalist, was hired to write Charlotte Field's campaign speeches, racing to become the next president of the United States and none other than his former babysitter.
First outing : May 2, 2019 ( Israel )
Director : Jonathan Levine

Storyline: Fred Flarsky (Seth Rogen) is a gifted and free-spirited journalist with an affinity for trouble. Charlotte Field (Charlize Theron) is one of the most influential women in the world. Smart, sophisticated, and accomplished, she's a powerhouse diplomat with a talent for…well, mostly everything. The two have nothing in common, except that she was his babysitter and childhood crush. When Fred unexpectedly reconnects with Charlotte, he charms her with his self-deprecating humor and his memories of her youthful idealism. As she prepares to make a run for the Presidency, Charlotte impulsively hires Fred as her speechwriter, much to the dismay of her trusted advisors. A fish out of water on Charlotte's elite team, Fred is unprepared for her glamourous lifestyle in the limelight. However, sparks fly as their unmistakable chemistry leads to a round-the-world romance and a series of unexpected and dangerous incidents.